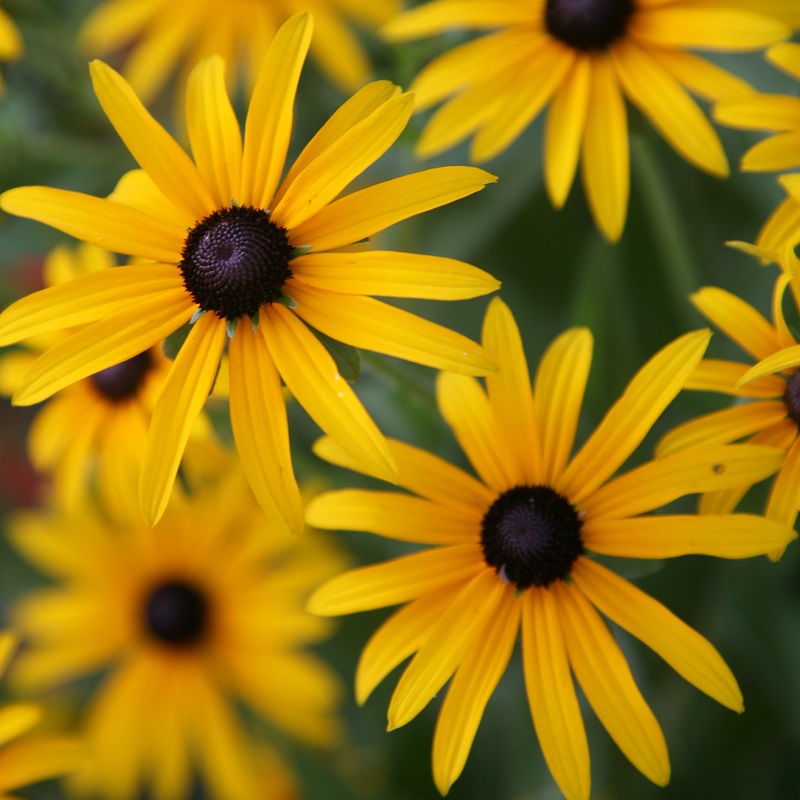 Botanical Name: Rudbeckia hirta
Common Name: Black eyed susan
Family: Asteraceae (Sunflowers)
Size:12-36″ tall x 12-18″ wide
Black eyed Susan flower is heat and drought tolerant, grows all summer long and requires little care. They love full sun and tolerate poor soil. They attract bees and butterflies and are great for cutting.
Deadheading encourages more blooms and a sturdier, more compact plant. It can also stop or slow the spread of the black eyed Susan flower, as seeds are contained in the blooms. Seeds may be allowed to dry on the stem for reseeding or they can be gathered for propagation. They can also be left on during the winter for food for birds.
Light fertilizer in the spring can be beneficial but is not necessary.
My Experience:
Another five star plant for the high desert garden. These are best placed mid garden. I do find that the leaves can get a bit "crunchy" – kind of brown and dried out looking. Plant something a bit shorter in front as the foliage is not the star here.
Black eyed susans require no care except deadheading and thrive in the heat and sun. They do self sow prolifically  – watch them pop up anywhere in the spring.