Obedient Plant – Physostegia virginiana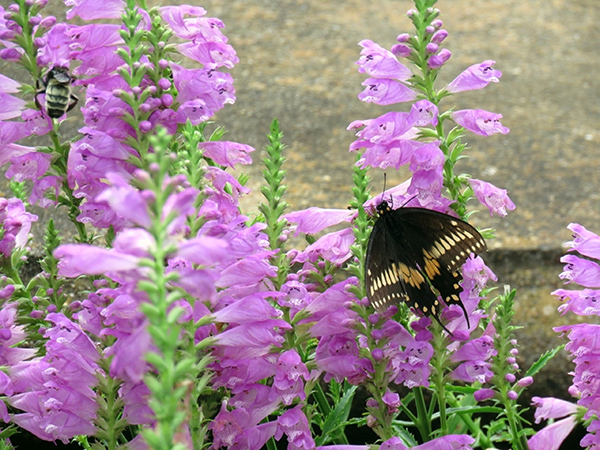 Botanical Name: Gaillardia
Common Name: Mexican Blanket Flower, Indian Paintbrush
Propagation: 
Division,  seed
Family: Asteraceae (Sunflowers)
Invasive: Yes – see below
Size:12-18″ tall x 12-24″ wide
'Vivid' Obedient Plant (Physostegia virginiana), also known as false dragonhead brings a profusion of lavender-pink flower spikes to the mid-summer garden. These tall bloomers bring a vertical element to your garden and attract butterflies and hummingbirds.
They thrive in full sun to part shade and are drought tolerant. Mature height is 24-30" tall with a spread of 12-18". Once established obedient plant will naturalize and spread underground. Shoots are easily transplanted in the spring to establish Obedient Plant in new areas of your garden.
Easy to grow with no pest problems Obedient Plant is a sturdy and reliable bloomer from mid-summer through fall. And it is beautiful as a cut flower.
My Experience:
I love to see where Obeidient plant will pop up each spring. They do seem to end up in unlikely places.