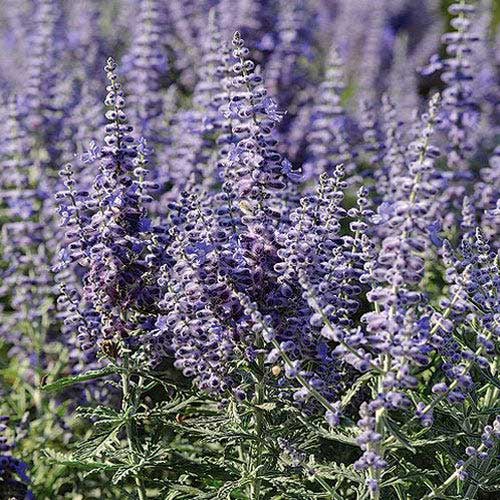 Botanical Name: Perovskia atriplicifolia, Salvia yangii
Common Name: Russian sage
Size: 24-36″ wide x 36-48″ tall
Tall, airy, spike-like clusters create a lavender-blue cloud of color above the finely textured green-gray aromatic foliage. Russian sage is semi – woody, vigorous, hardy, heat-loving and drought tolerant. It thrives in our high desert climate and soil.
Russian sage is a late summer blooming perennial that bursts into flower like a cloud of blue. It goes from a hazy, pale blue to a jubilant azure. The flowers become increasingly brilliant as they open.
Established plants will self-sow and sometimes spread via underground rhizomes as well, under ideal conditions.
Although its branches are woody, like a shrub, the top portion of the plant may die back in cold winters. Since it blooms on new wood, the biggest maintenance requirement of Russian sage is pruning. The flowers form on new wood — branches that grew during the current season. They should be cut back to about 6-8 inches in the spring.  Deadheading may result in a second flush of bloom.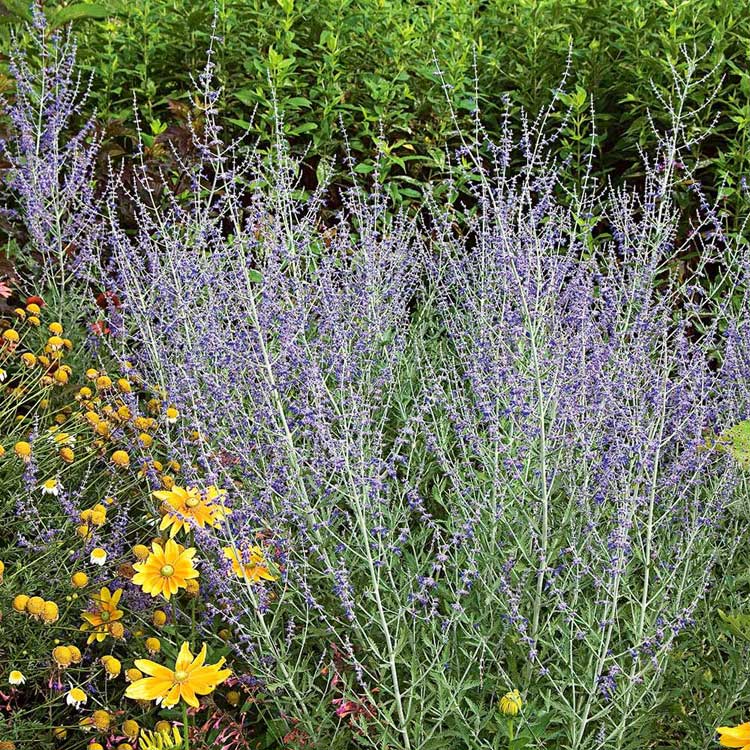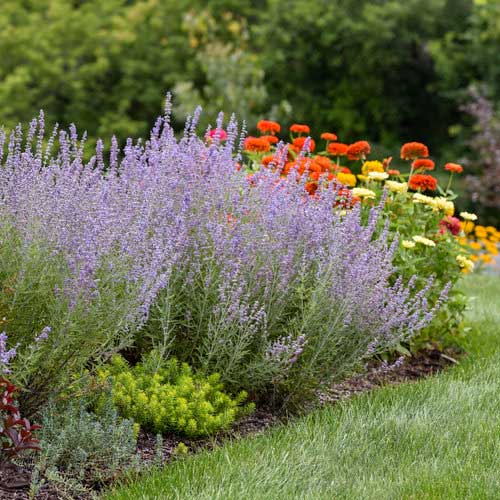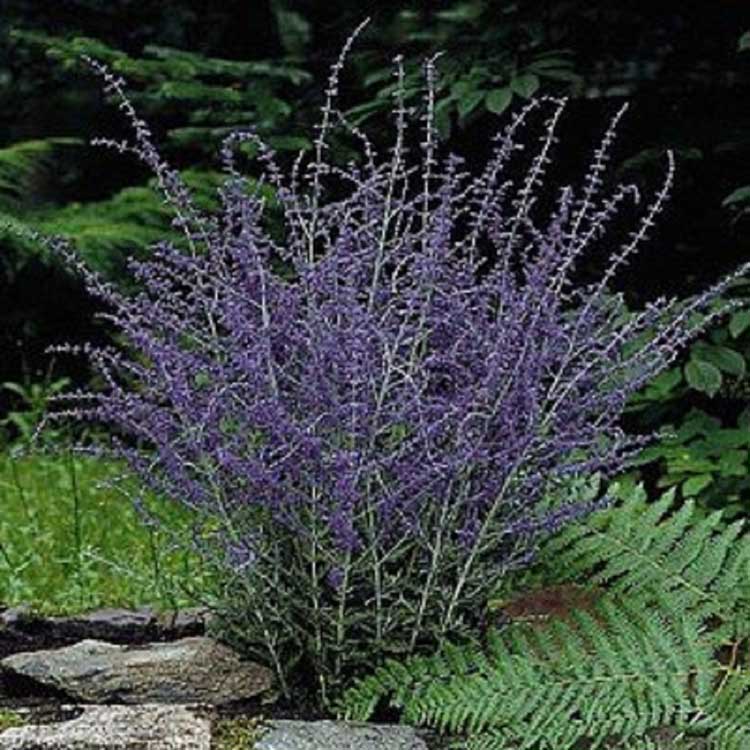 My Experience:
Another must have for the high desert garden, Russian sage was one of the first plants I put in my garden.  Another plant for the back of the border it is also perfect for a stand alone shrub type planting or as a hedge.
If you have areas in your garden that are not irrigated – i.e. you water those areas by hand – this is the perfect plant. Rarely needing water they hold up beautifully.
This is also one of those rare plants that the rabbits don't attack – usually! Few things can be planted in my front unfenced gardens and this is one of them. Well a couple of years ago the jackrabbits "found" them. Noticing some nibbling I put rings of chicken wire around the base to protect them.